Education is vital for a great future. The right kind of education sets you up for success and a top-notch career. The Oriental Dialogue understands the significance of going to a good university and how impactful that decision is going to be for the rest of your life. 
We have lots of students who come up to us and ask us about higher education in China. Some of the most common questions revolve around what are the best universities in China? Can international students study in English in Mainland China? So, we decided to give you a list of the 5 best universities in China through this blog. 
A little trivia before we begin our ranking list – Did you know that China has a C9 League which is similar to Ivy League in the USA? 
Yes! The best 9 universities in China have an alliance under the Chinese Government's Project 985. These universities receive better funding, better scholarships etc. for the exceptional level of education they provide to their students. All the universities we are covering in our list are obviously a part of the C9 League. 
Let's begin! 
#1 Tsinghua University
Tsinghua University was established in 1911 on the principles of Self-discipline and Social Commitment. It is located in Beijing, the capital of the Republic of China. Tsinghua University has a picturesque campus spread over 980 acres!! 
The University has educated many prominent figures in Chinese academia, politics and public life. In fact, the current President of China, Mr Xi Jinping, is an alumnus of this prestigious University. Tsinghua University offers 51 bachelor's degree programs, 139 master's degree programs, and 107 doctoral programs. 
#2 Peking University
Peking University is also a member of the elite C9 League of China. It was founded during the late Qing Dynasty in 1898 as the Imperial University of Peking and is one of the oldest surviving universities of China. 
Peking University's 680 acres campus is built on an ancient Qing Dynasty site. It retains the classical Chinese architectural style for the most part of the campus. 
The motto of Peking University is "Ensuring Quality and Pursuing Excellence". Through its high standard of education, Peking University has produced one of the greatest Chinese leaders Mao Zedong.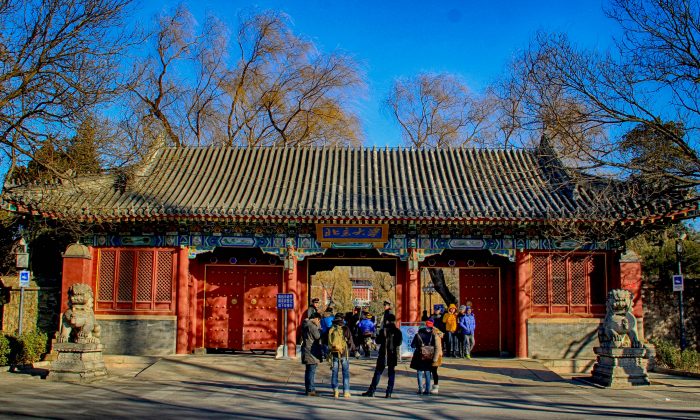 #3 Fudan University 
Fudan University has not one, not two but four campuses in Shanghai! Established in 1905, Fudan has a rich history and legacy of academic excellence. 
Fudan University is a significant alliance player in the C9 League and students from all over the world are eager to be a part of their programmes. 
The University has a diverse range of educational courses for all levels from undergraduate to Ph. D. There are approximately 45,000 students at Fudan University every year. 
Its motto is "Rich in knowledge and tenacious of purposes, inquiring with earnestness and reflecting with self-practice". The professors and management of the University live and educate the next generation under these principles. 
#4 University of Science and Technology of China (USTC)
The USTC is one of the youngest universities on the Chinese educational landscape. Located in Hefei, USTC was established by the government of China. The vision behind building this world-class campus was to meet the growing need of competent researchers and masters of technology in the modern world. 
USTC's focus areas revolve around pure science, technology, mathematics, defence infrastructure and engineering. The University has programmes with scholarships to attract the best and most talented students from across the globe. 
#5 Zhejiang University
Zhejiang University is one of the most broad-ranged schools in China's C9 League. It has seven campuses situated in Hangzhou, China. Zhejiang University was founded in 1897, making it one of the oldest surviving (and thriving) universities of China. 
Zhejiang's motto "Seeking the Truth and Pioneering New Trails" is genuinely exemplified by its vast libraries. It has 5 academic libraries with over 7.7 million books! This makes Zhejiang a virtual paradise for researchers and book lovers.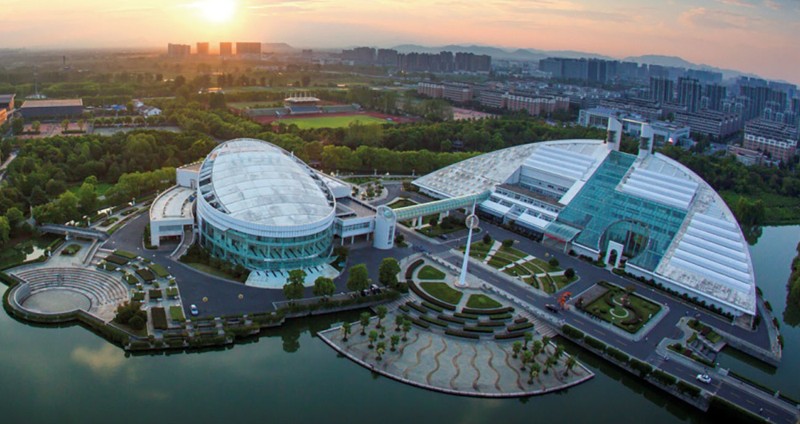 The Government of China is actively involved in building a better education system for both Chinese and international students. All of the universities mentioned above have courses in both Mandarin and English. International students are welcomed and educated with the same zeal as their Chinese counterparts. The government and the universities have many, many scholarships and rewards for overseas students making China an attractive destination for learning!