Moving to a new country can be an equally exciting and unnerving experience for most people. Especially in a country where you need a good grasp of the native language to get by. South Korea is a good place to live – with its industrial cities, large lanes, massive convenience stores and 24/7 food delivery system. It is a fairly safe country and once you get used to the nitty-gritty of the changes of moving to a new place, you are bound to love it. If you are planning on moving to South Korea, this blog will help you with the basic information and know-how of living in this new and exciting place. 
Weather
In terms of climate, South Korea has four seasons, Spring, Summer, Fall and Winter. The summers are an average of 24 degrees Celsius and the winters may drop to a freezing minus 15 degrees Celsius. So, if you are into winter fashion, this is a great place to whip out all those great looks you've planned. South Korea is famous for its cherry blossom blooms during Spring and wonderful Autumn colours.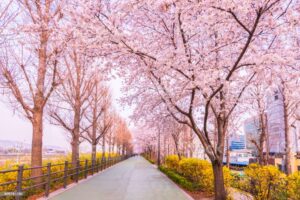 Korea is a wonderful country for students as people educated here are highly sought out throughout the globe. Studying in Korean universities will open up wonderful opportunities to look forward to. With its stable economy, high-standard healthcare facilities, as well as beautiful sceneries, South Korea makes for an enriching fusion of cultural and modernised living.
Accommodation
Moving to Korea is fairly affordable for students but you must be prepared for matchbox-sized apartments. The bigger the accommodation, the costlier it gets. Although, it is easier if you look for dormitories to live in. Students, specifically, can get help from their universities to find dormitories around their university area for cheaper living and easier access. You can also find boarding houses, one-room housing or apartments in affluent areas depending on what your budget allows.  
Dormitories:
Most universities in Korea provide their students with dormitories. Some might be within the university grounds while some others could be around the area. There are different types of dormitories to choose from—single rooms, sharing rooms, rooms with or without food, or rooms with an attached kitchen. These dormitories also have additional amenities like study rooms and game rooms where you can find people to hang around with. The cost of these dormitories ranges from INR 16,000 to INR 35,000 depending on the facilities they provide.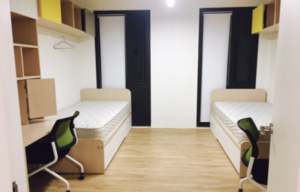 Boarding houses (Hasukjib):
Boarding houses are the best means to authentically experience Korean culture and language. This is because they are mostly run by older Korean couples whose children stay at neighbouring Universities. You will be served traditionally cooked meals that are part of the Korean staple food. There are many boarding houses available around University areas. The rent varies depending on the location and amenities available and is to be paid monthly. The rent will vary from INR 20,000 to INR 32,000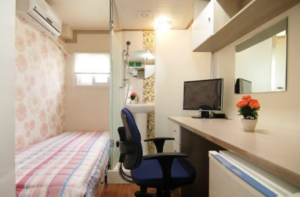 One-room housing (studio apartments):
There are many one-room houses for single people in cities. It includes all basic facilities, as well as a kitchen. The costs vary depending on the location. Seoul will be a little more expensive but you can find cheaper options depending on the location. The cost ranges from INR 30,000 to INR 40,000.
Getting around and communication are other important factors to consider when moving to South Korea. We've talked about them in another blog post, along with some additional information about the country.