About us
About Us
The Oriental Dialogue is India's premier Chinese (Mandarin) language and cultural educational institute. We are a team of highly-skilled Chinese language teachers who love both teaching and the Chinese language!
Our main centre is located in the vibrant city of Pune. Our team consists of Chinese language experts who hold certifications from the best universities in China. The teachers at The Oriental Dialogue have lived in China for work and education, thus giving them insights into the culture, the language and the thinking of Chinese people.
Our courses have been devised and structured keeping the Indian learner in mind. They are uniquely constructed for all age groups and range from Beginners' to Advanced levels. Our study material is concise yet fun and engaging. Our multi-dimensional books have games, activities, audios, relevant videos and exercises.
Our teaching methods shatter all stereotypes and allow you to master this language in a fun and easy way, within a short span of time. We help you gain a deep and comprehensive understanding of the pronunciations, writing systems, tones, honorifics and grammar.
As teachers, we not only conduct sessions for individual students but also for corporates, schools, colleges and even pre-schools. Our expertise, rich experience and passion have made us leaders in Chinese language education.
Our Courses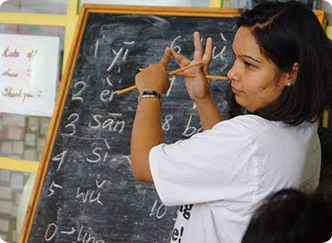 Our teaching methods shatter all stereotypes, and they allow you to master these languages in a fun and easy way, within a short span of time. We help you gain a deep and comprehensive understanding of the pronunciations, writing systems, tones, honorifics and the grammar.
Chinese Language
Korean Language
Corporate Workshops
Children's Courses
Our Services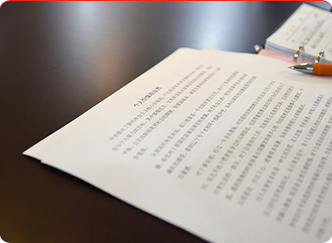 The Oriental Dialogue also offers translation and interpretation services. For this, we use the services of top translators and interpreters, professionals who are experienced and certified, in order to ensure accuracy and thus provide our clients with the best service possible.
Translation Services
Translation of all types of documents, including commercial, medical, legal, academic, manuals, catalogues, etc
Translation of movie scripts
Transcription from Audios/Videos in to Text/Audio
Editing & Proofreading.
Interpretation Services
Simultaneous Interpretations
Telephone Interpretations
Conference Interpretations
Voice-overs, dubbing, and subtitling.
Why Us
Why Us?
International Exams Preparation
Founder
Aditi Kothekar
Aditi (Wadnerkar) Kothekar is a language enthusiast who speaks about seven different languages. Her love for Mandarin Chinese took her to Soochow University, Suzhou, China where she completed her formal education in Mandarin Chinese. With an M.Com & MBA in hand, she wanted to pursue her hobby at work. She even quit a prestigious job at the State Bank of India to start teaching Mandarin Chinese – a language, then, a very few had even heard of.
Ms Kothekar has been associated with M/s Eaton Corporation, M/s John Deere and M/s Johnson Controls for their Corporate Mandarin Training. She has also worked closely with the Jinhua Government, Zhejiang Province in China for promoting their Historical Villages all over the world.
We believe in delivering a complete experience to our students and guiding them in every way possible. More so, our secret ingredient is passing the passion for the language & culture on to our students!